Well this post is able to happen because we are visiting my parents this weekend and I'm using my mom's laptop. Our laptop is still not working and who knows if it will ever work again? Anyway, here are a few fun pictures from over the last couple months.

Amelia and Daddy playing horsey.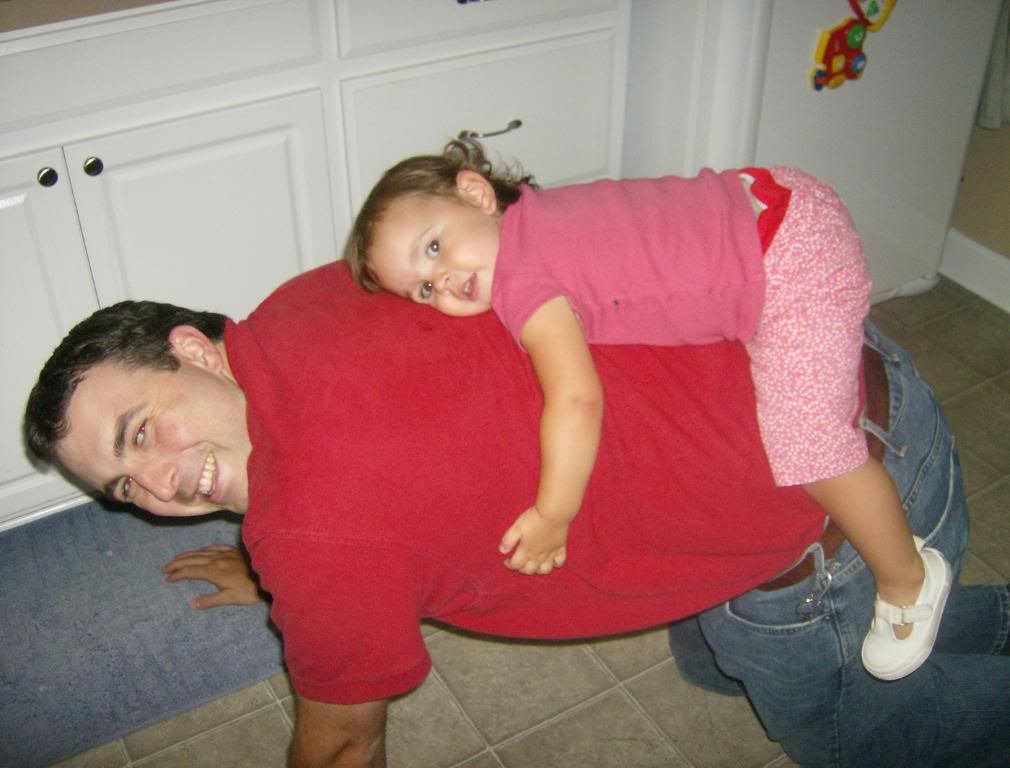 Amelia trying to manage all her phone calls.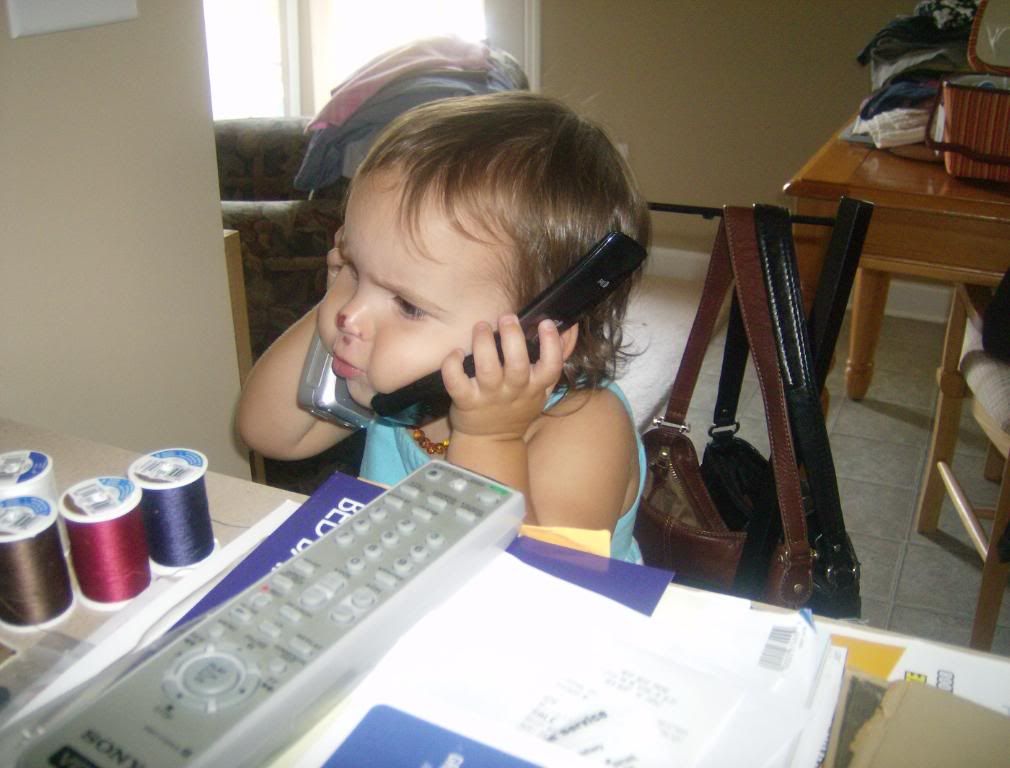 Amelia's new diggs.



"Hi Mom." Yes that is Erik in the background. He will get in the house, but I refuse.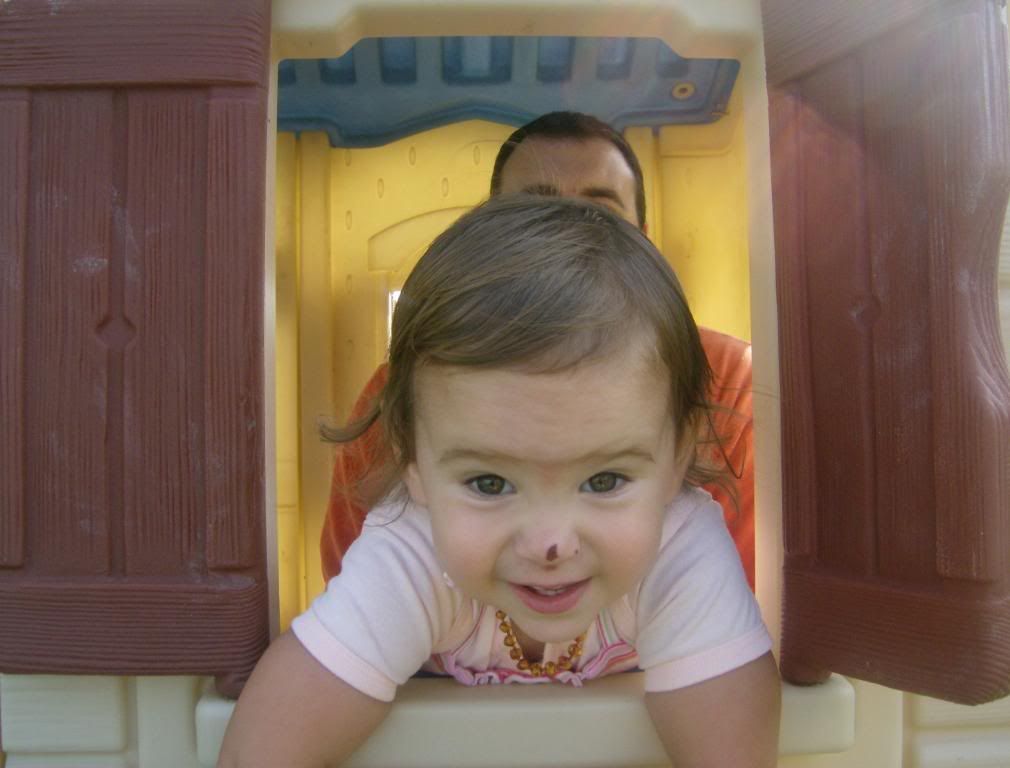 Daddy and Amelia washing the car.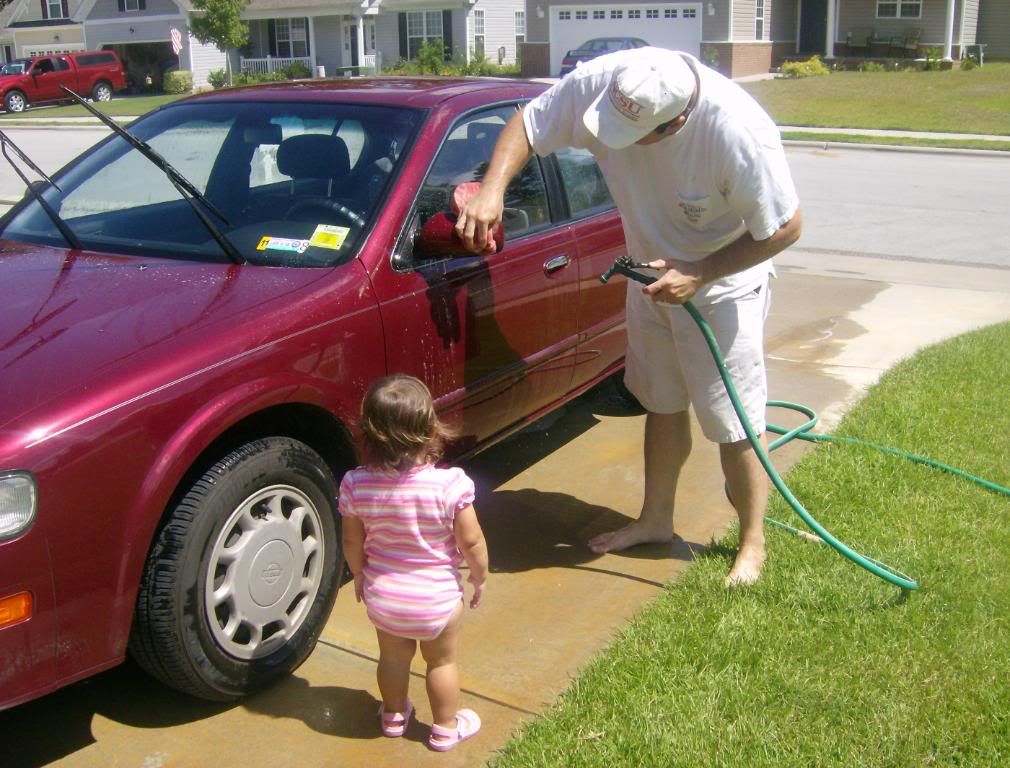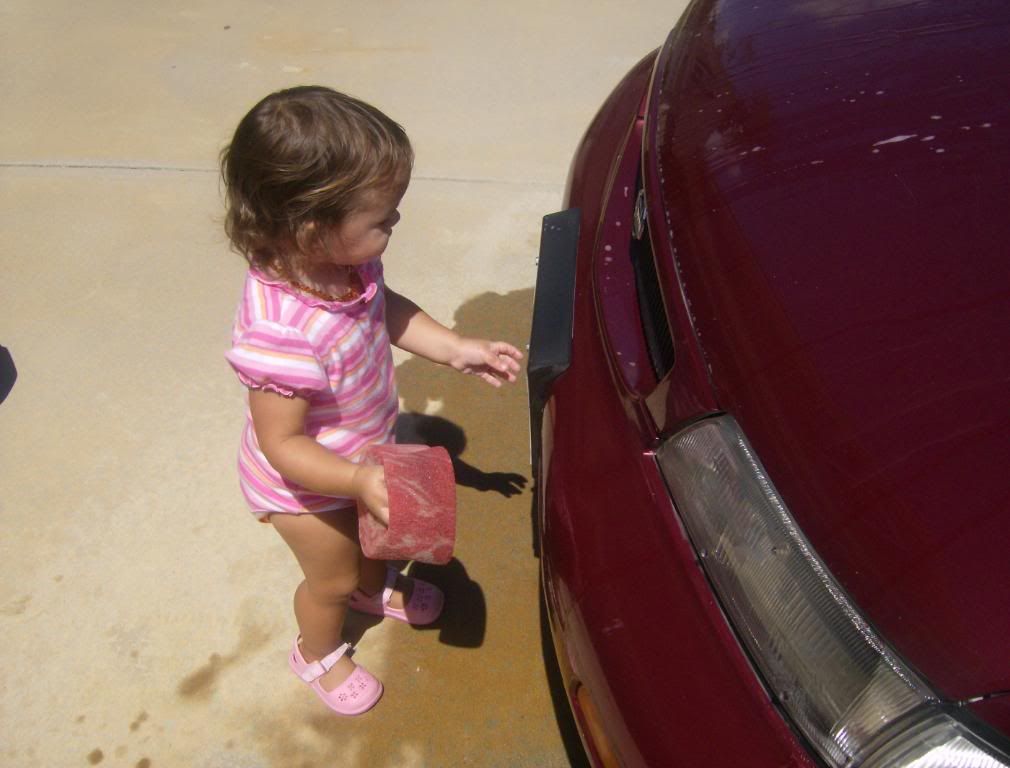 Amelia loving on some watermelon.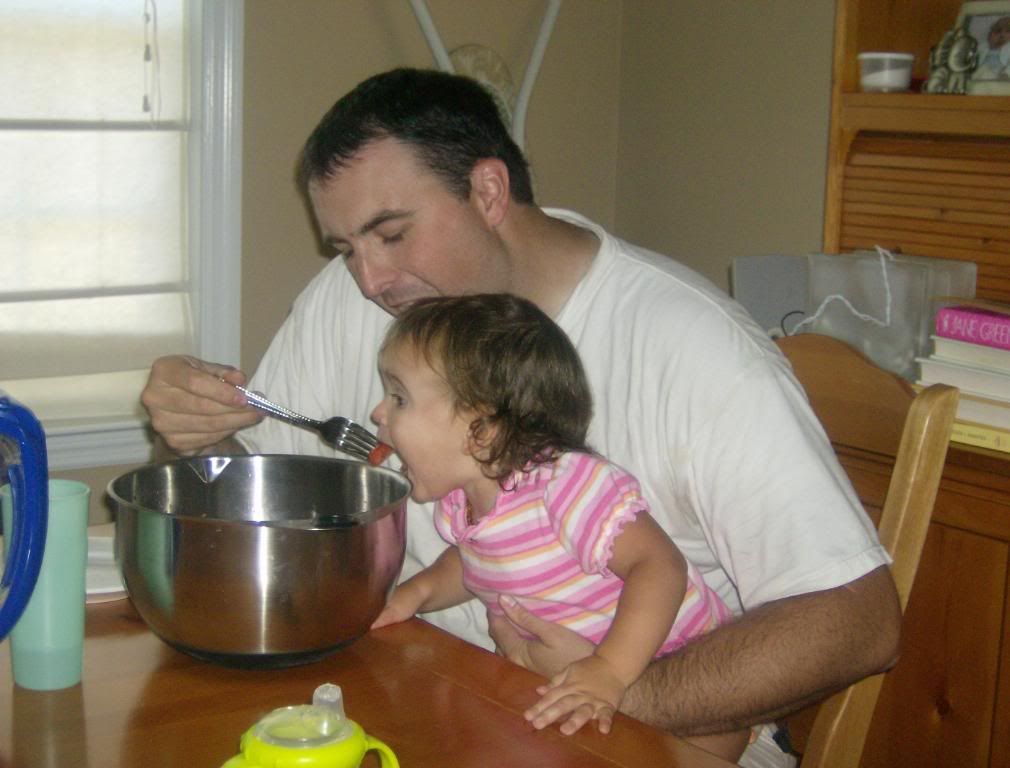 Amelia enjoying mommy's shoes.



And last, but not least, Amelia enjoying one of her favorite dinners - beans and rice.